NiceRink Brackets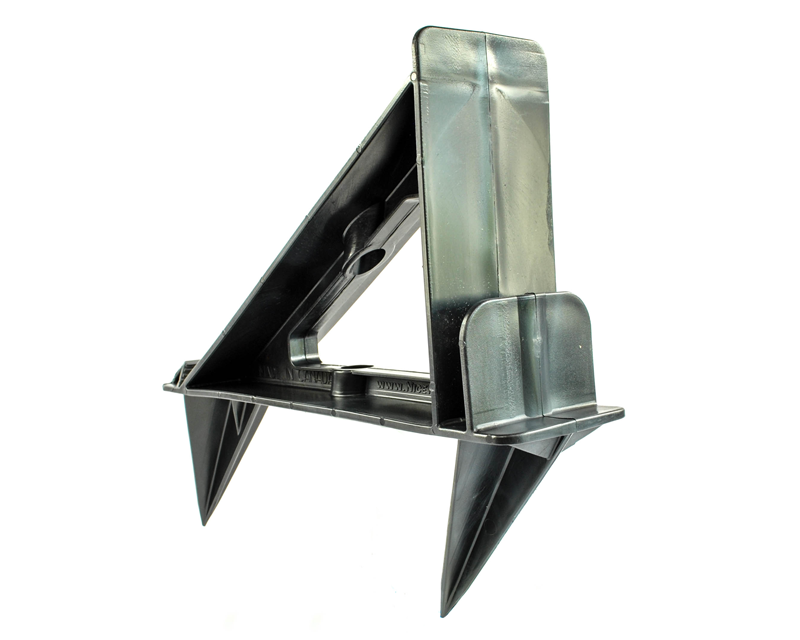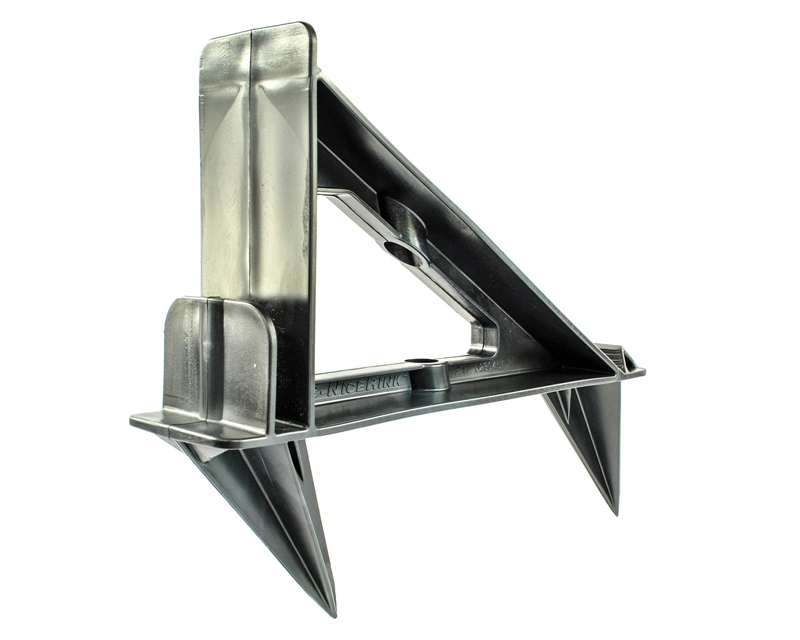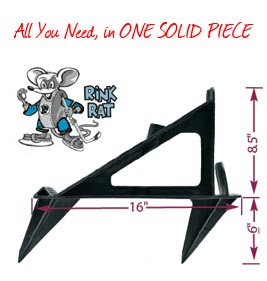 SOLD individually or in a box of 28.
Perfect product to build the perimeter of an outdoor, temporary ice rink.
Easy to use and install.
Made with ultra UV-resistant, treated poly compounds to last in excess of 15 years.
Designed to be used with the NiceRink thermoformed plastic sideboards. Can also be used with 3/4" thick plywood.
Brackets should be placed every four feet along the perimeter.
Need extra support:

In deeper areas, that exceed 14" of water/ice, place the brackets every two feet and add 1 x 4's and/or steel stakes into the back of the bracket.
A 3⁄4" diameter stake hole within the bracket provides extra stability.

Can be modified for lakes, ponds and hard court surfaces:

Remove the spikes and the brackets lay flat on the surface.
Can be staked in or sandbagged to hold them in place.