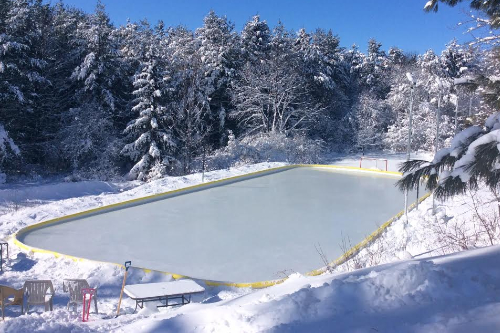 NiceRink(R) has been manufacturing backyard rinks for over 25 years and they know their stuff.
RinkWater was an official Canadian distributor of NiceRink(R) products and we are proud to have worked with the best backyard rink product manufacturer in the market. However, after a tough decision, we are no longer distributing NiceRink(R) products as part of the RinkWater business.
Liner (all sizes): OUT OF STOCK (sorry!)
We still have some accessory products in stock. Please contact us to ask what we have left.
Call us at (403) 648-0947 or go to the Contact Us page to drop us a line.