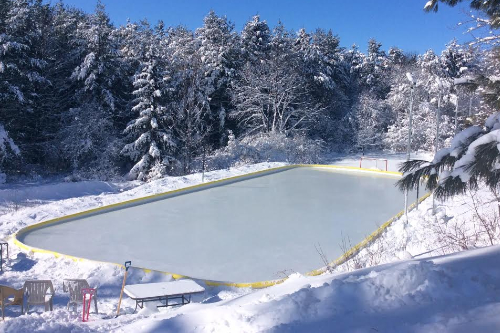 Making hockey and skating rinks for personal and community purposes couldn't be more Canadian. As an official Canadian distributor, we are proud to be working with the best backyard rink manufacturer in the market.
NiceRink(R) has been manufacturing backyard rinks for over 25 years and they know their stuff.
Please contact us for the full line of rink sizes and pricing.
Call us at (403) 648-0942 or go to the Contact Us page to drop us a line.