Testimonial:
Rocky Ridge Royal Oak Community Association (RRROCA)
As a second-generation outdoor rink flooder, I remember the days of helping my father shovelling snow by hand, thawing out fire hoses and then folding them up nicely when we were done. It took some time and some of those nights were cold! Having the ability to create beautiful ice with minimum manpower was something that I thought could not be done.Every outdoor rink rat in Calgary knows that ice making in this city is about as much as an art as it is a science.
Well the RinkWater System has given our teams in Rocky Ridge and Royal Oak that advantage needed in creating beautiful ice on an outdoor rink. We are fortunate enough now to have machines to clear snow but the real magic and beauty is the RinkWater System. The teams are able to flood the rink in under 10 minutes. When conditions and temperatures are right, the teams consistently were able to flood our rink up to 3 times a night. No frozen hoses, no cumbersome folding techniques, excellent water pressure and a great secure box that is heated which looks nice and stores the equipment in an efficient way.
With all that, comes excellent engineering of the box and customer service from the people at RinkWater. The team at RinkWater have been very responsive with any questions we had with the system and are always checking in with our community about how their product is working. This is an excellent product which I believe is now the gold standard in outdoor rink flooding with a great team at RinkWater that stands behind their product.
Kris Kasper
Director of Parks
Rocky Ridge Royal Oak Community Association (RRROCA)

January 12, 2019 - The Hills at Charlesworth in Edmonton
In association with the Edmonton Federation of Community Leagues (EFCL), RinkWater Systems held a 'show and tell' event in Edmonton on January 12, 2019.
This event was held to showcase the RinkWater Service to a number of individuals from Edmonton's Community Leagues who were interested in a new water service or managed their outdoor skating surface.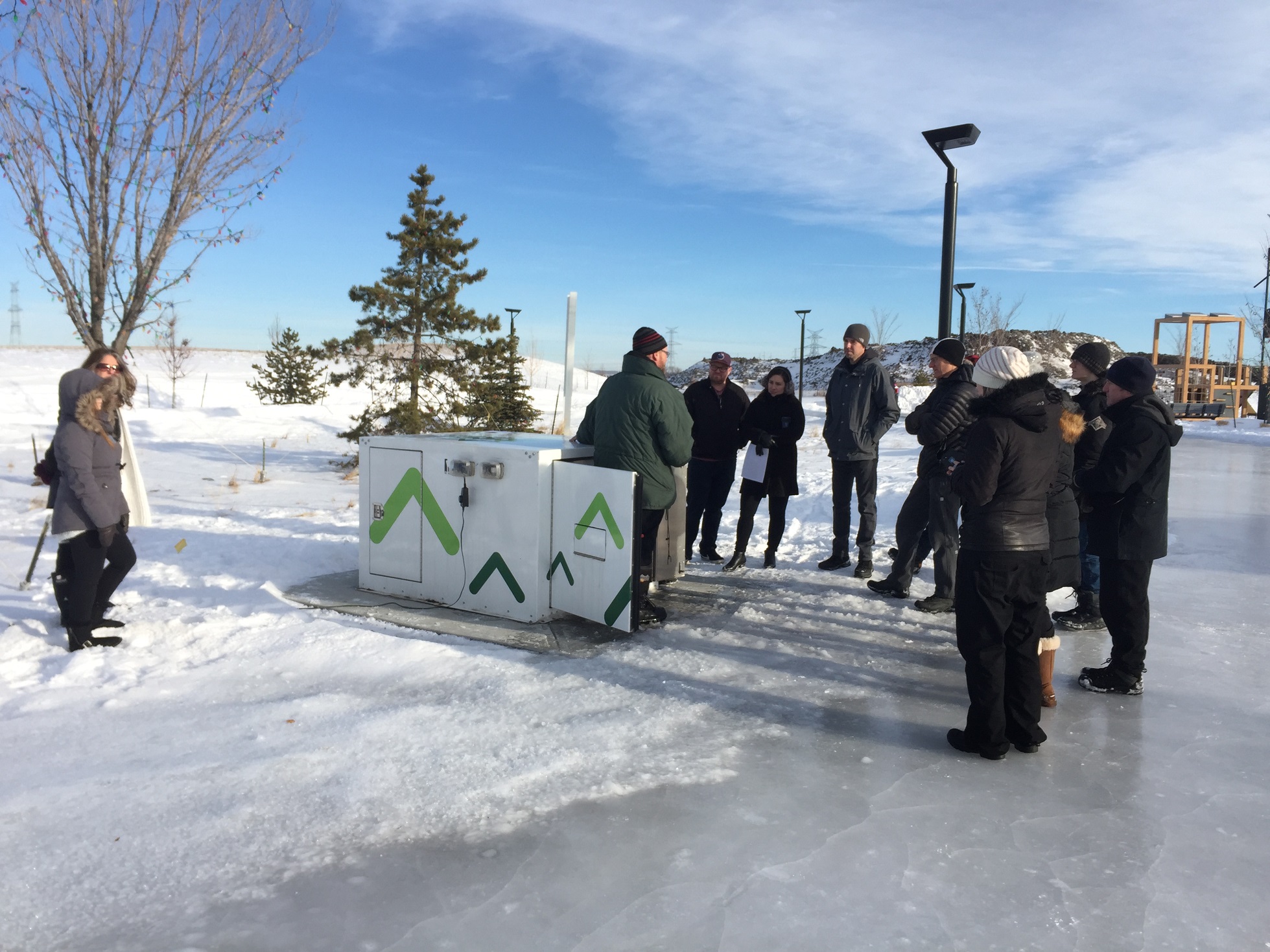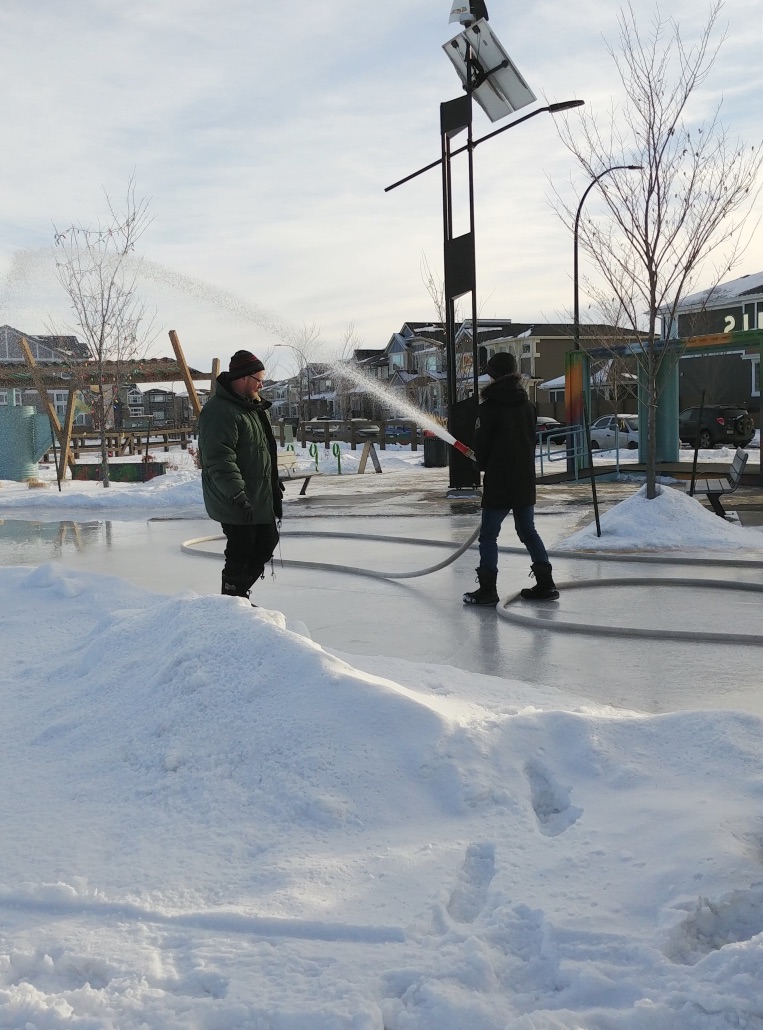 December 12, 2018 - Two (2) RinkWater Services sold to Town of Richmond Hill, Ontario
Exciting news for RinkWater Systems - first RinkWater Services sold in Ontario!!
We look forward to working with the Town of Richmond Hill and providing them with two (2) RinkWater Services. It was great to hear that they are excited about the product and are ready to receive them as soon as they can get them.
Fall 2018 - Two (2) RinkWater Services sold in Western Canada
One has been shipped to Saskatoon and will be installed in a new community called Kensington Village Square. This unit includes a dedicated irrigation controller and will be used to irrigate the surrounding landscape in the summer months.
The other will be installed in Lethbridge's Legacy Regional Park and will be used to re-surface a pond that will be used for pleasure skating.
Stay tuned for updates and pictures on these new RinkWater installations.
Thanks for reading and keep your stick on the ice!!