RinkWater
HASSLE-FREE RINK FLOODING
What is RinkWater?
RinkWater is your #1 resource for "everything outdoor rinks".  RinkWater gives you all the tools you need to plan, construct, flood and maintain outdoor skating areas in your Community or in your backyard.
What does RinkWater do?
RinkWater builds a self-contained system that permanently mounts in your Community Park or Greenspace that gives your community instant access to water any time of year.  The RinkWater box is a secure, heated and insulated aluminum infrastructure piece that allows the flooding of outdoor rinks.  The box takes the place of a "building" and gives you everything you need to make ice without the price-tag and hassle of a building, building permit, etc.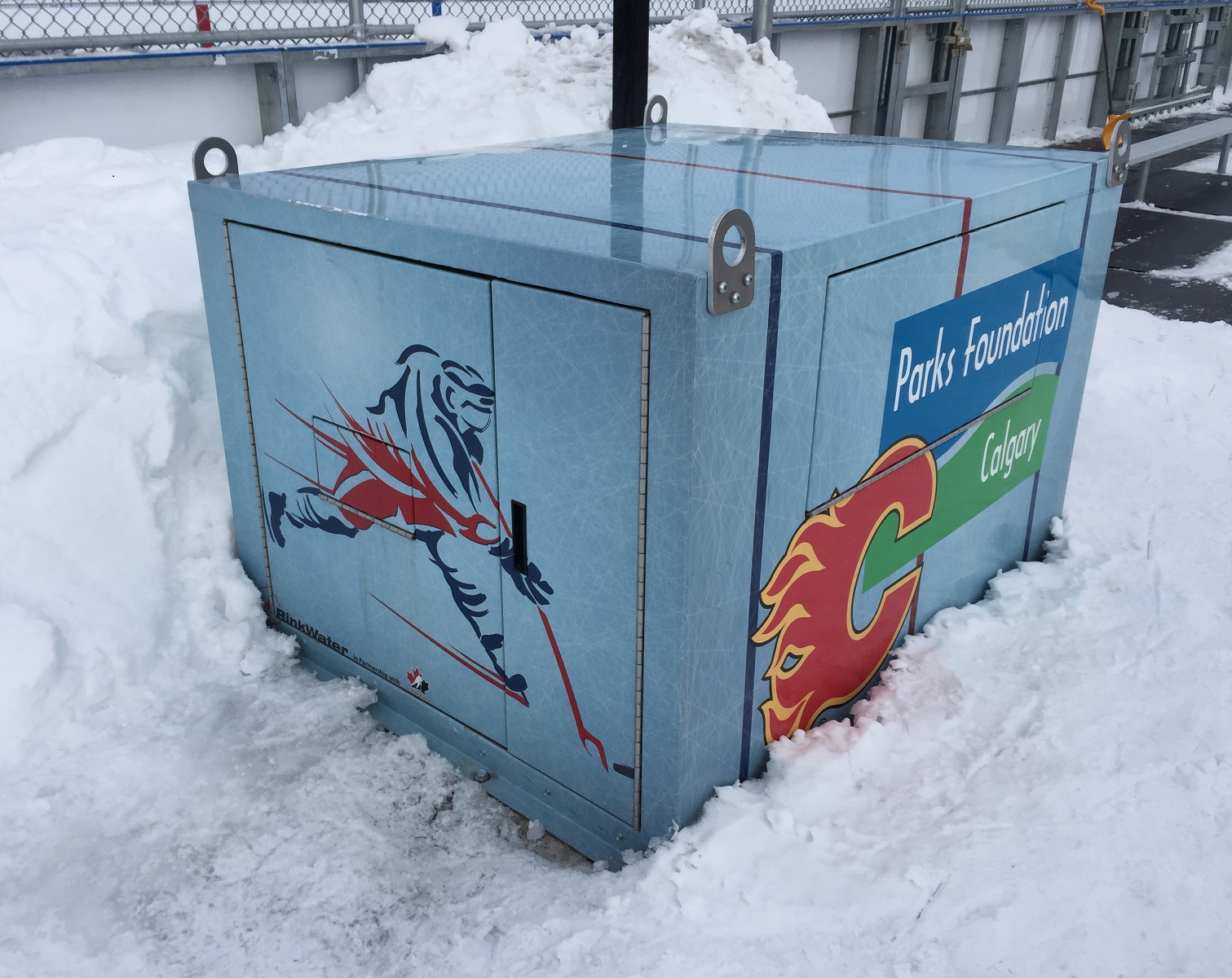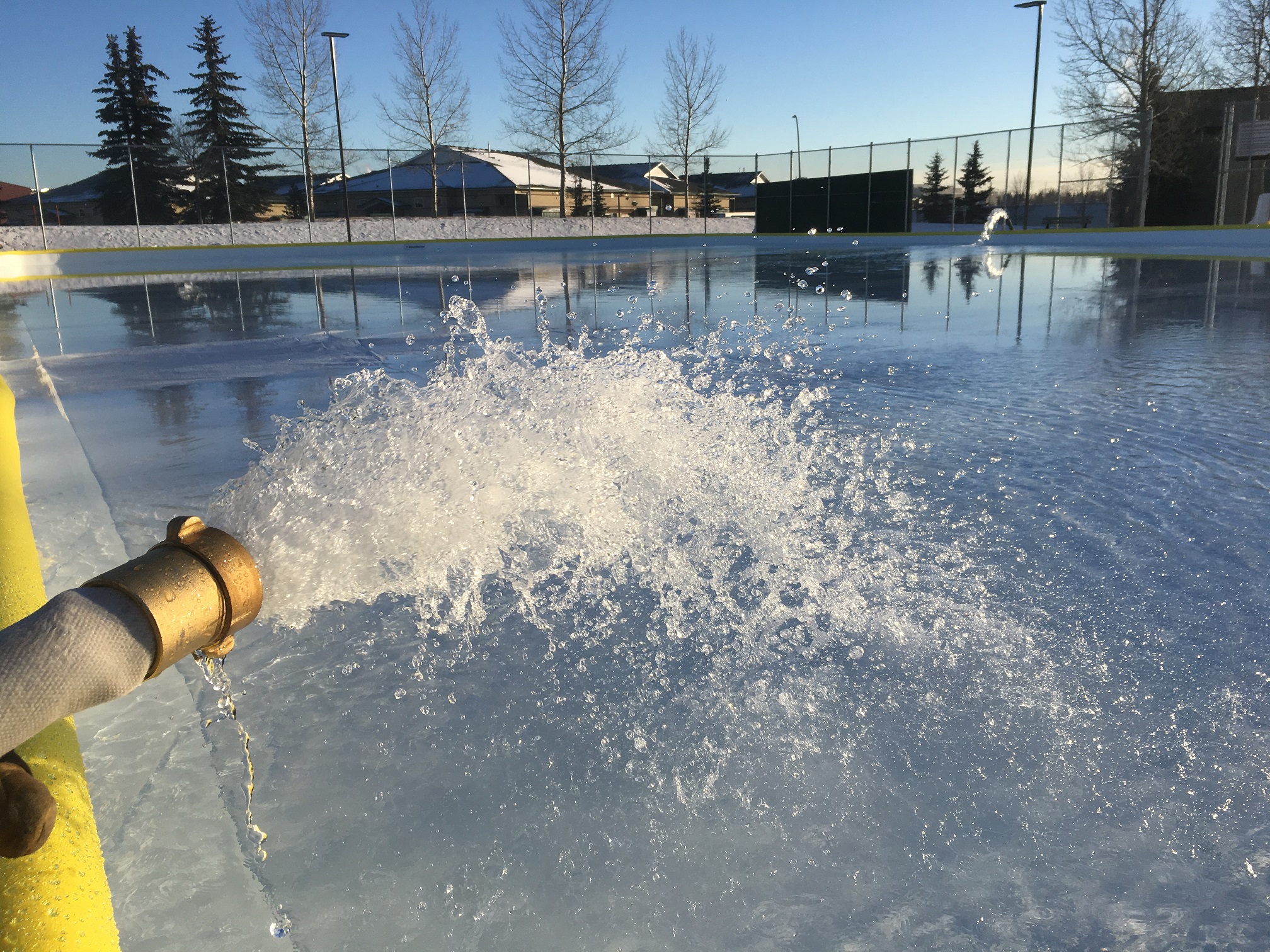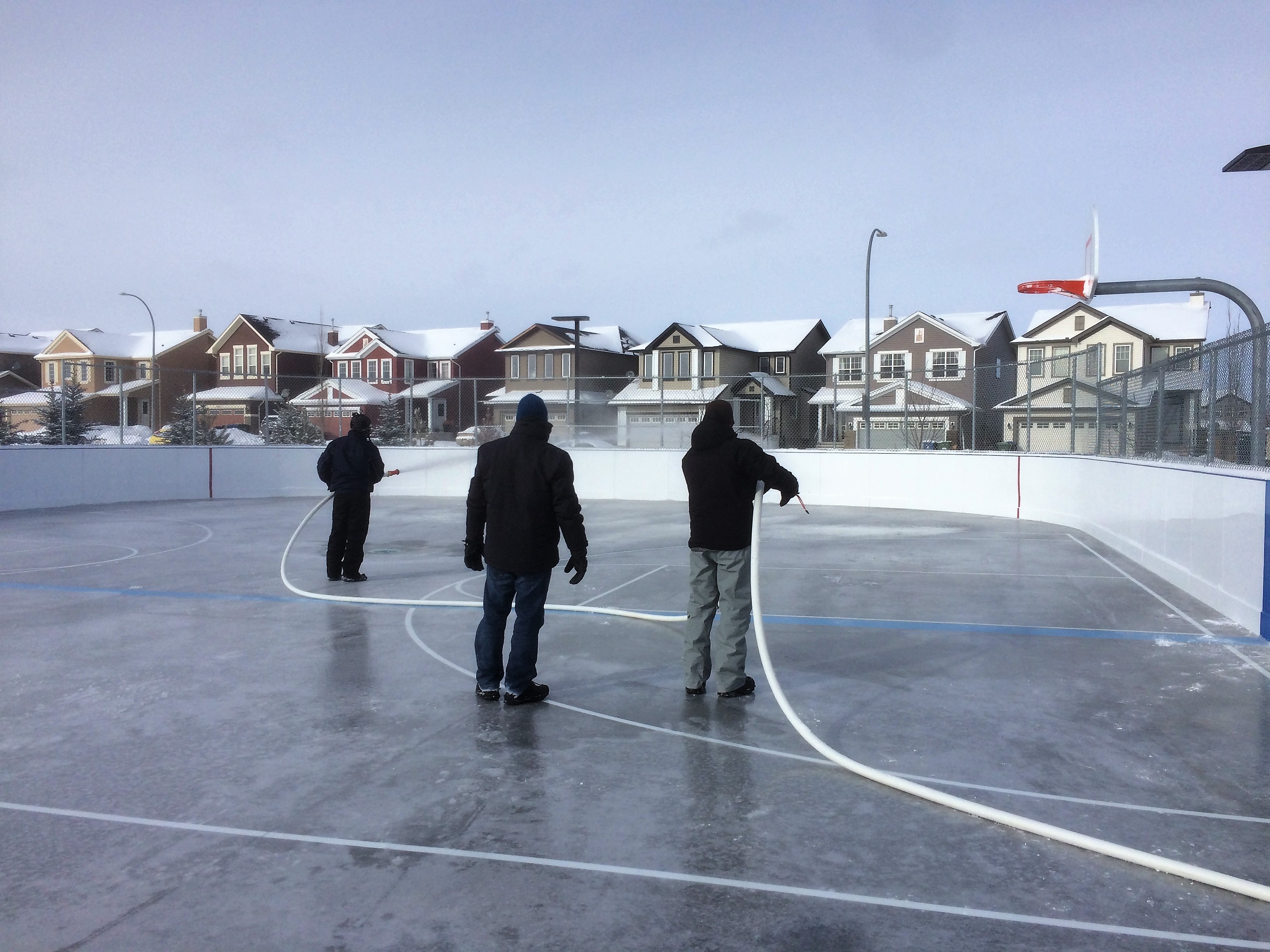 RinkWater was launched on the love, passion and unparalleled enjoyment of the construction and maintenance of outdoor rinks.  As indoor playing space continues to be harder to find, more children and those wanting to live a healthier lifestyle eagerly search for outdoor activities to stay active.  Skating and hockey continue to be a favorite winter activity for those in Canada and anywhere that winter sports can be enjoyed. 
We are glad you found us!  RinkWater can help you solve all your ice-making needs. 
One more thing... Have fun! That's our main GOAL!!!
Click below to keep up to date with special offers and specials!