RinkWater was originally a concept put forward to solve a problem in a park design, an insulated fiberglass box was "jerry-rigged" with components, mechanical and electrical parts and some crossed fingers. It did the trick in a pinch, but out of the design came sweeping change. Although some park designers still consider our original design as sufficient for the parks they design, we pushed for more.
We knew our product needed to be more intuitive, more community resistant and should give volunteers total access to what they needed. Our customers needed something with more features, more protection from the elements and more curb appeal.
So, as semi-perfectionists and unsatisfied with "good enough", we went back to the drawing board...
What we came up with was starting to make sense- really starting to take shape. Many features were incorporated that isolated electrical from the water service and gave volunteers what they needed to have everything in one place. The enclosure was aluminum instead of plastic or fiberglass, insulated with real insulation and didn't crack or break in cold weather. The system ran off single phase power which was a huge addition and it really began to take shape. But there was a problem…. It still wasn't good enough.
We showed the RinkWater at a local Parks Association event here in Alberta and realized our tweaks still weren't enough. It was back to the drawing board for the third time, and Version III was introduced.
Realizing it had yet to be faster, sleeker, better looking and ready to work, we began work on our 4th iteration of the RinkWater with keyless Bluetooth entry, full vinyl wrap graphics, a powered hose reel that could easily take 250 feet of hose, and a heater that didn't even blink at -50 Celsius. It was conceived, built, assembled, tested, and patented.
We are proud of our product, but never satisfied with the status quo, and continually look for ways to improve the RinkWater design and performance.
Evolution of RinkWater Versions:
RWI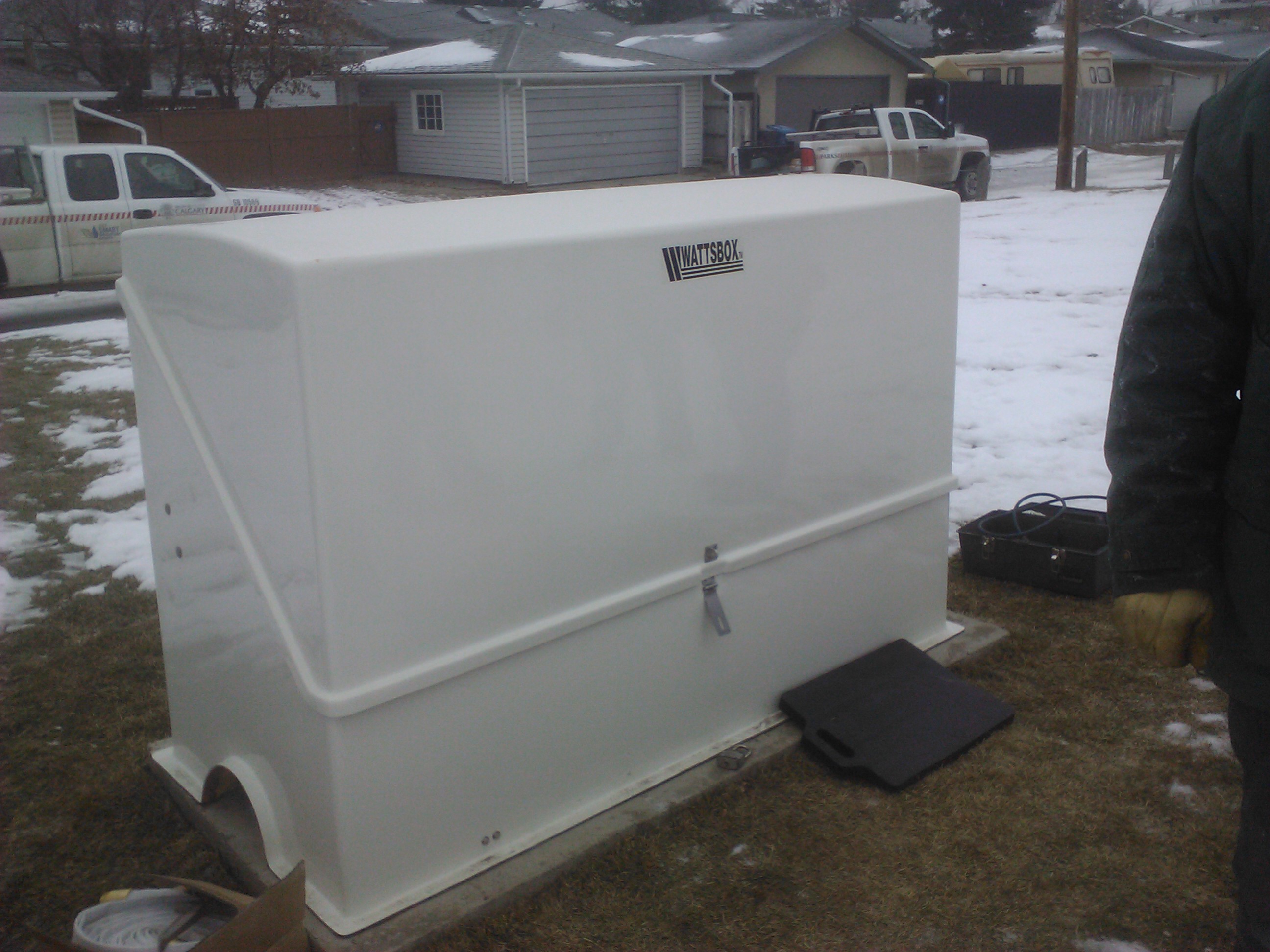 RWII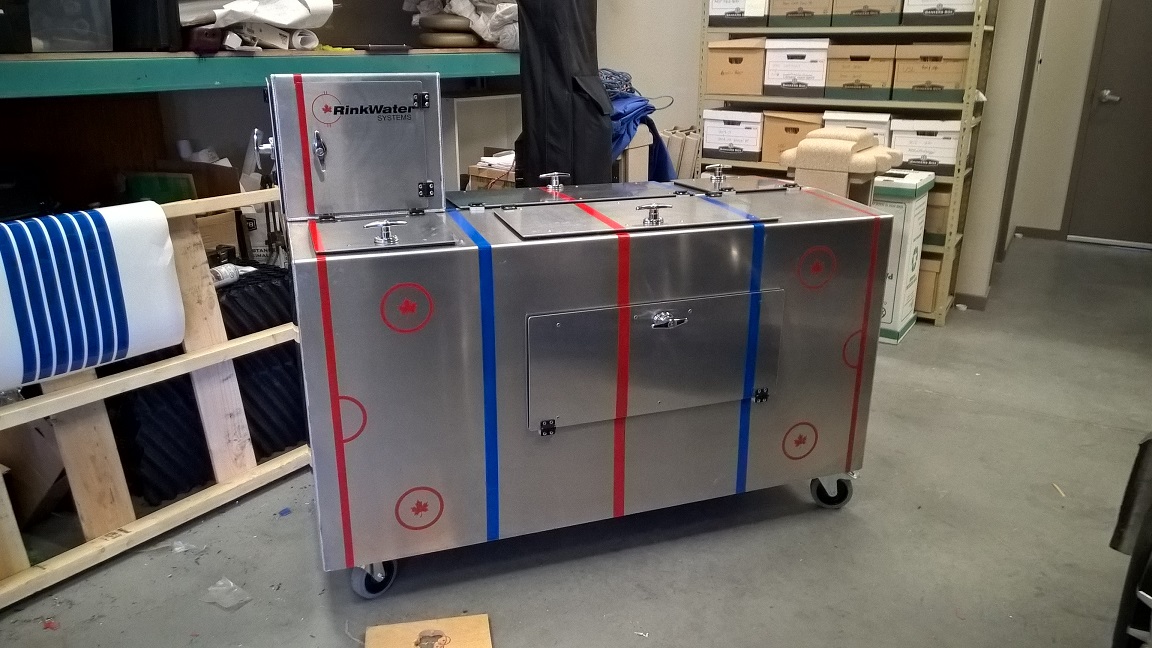 RWIII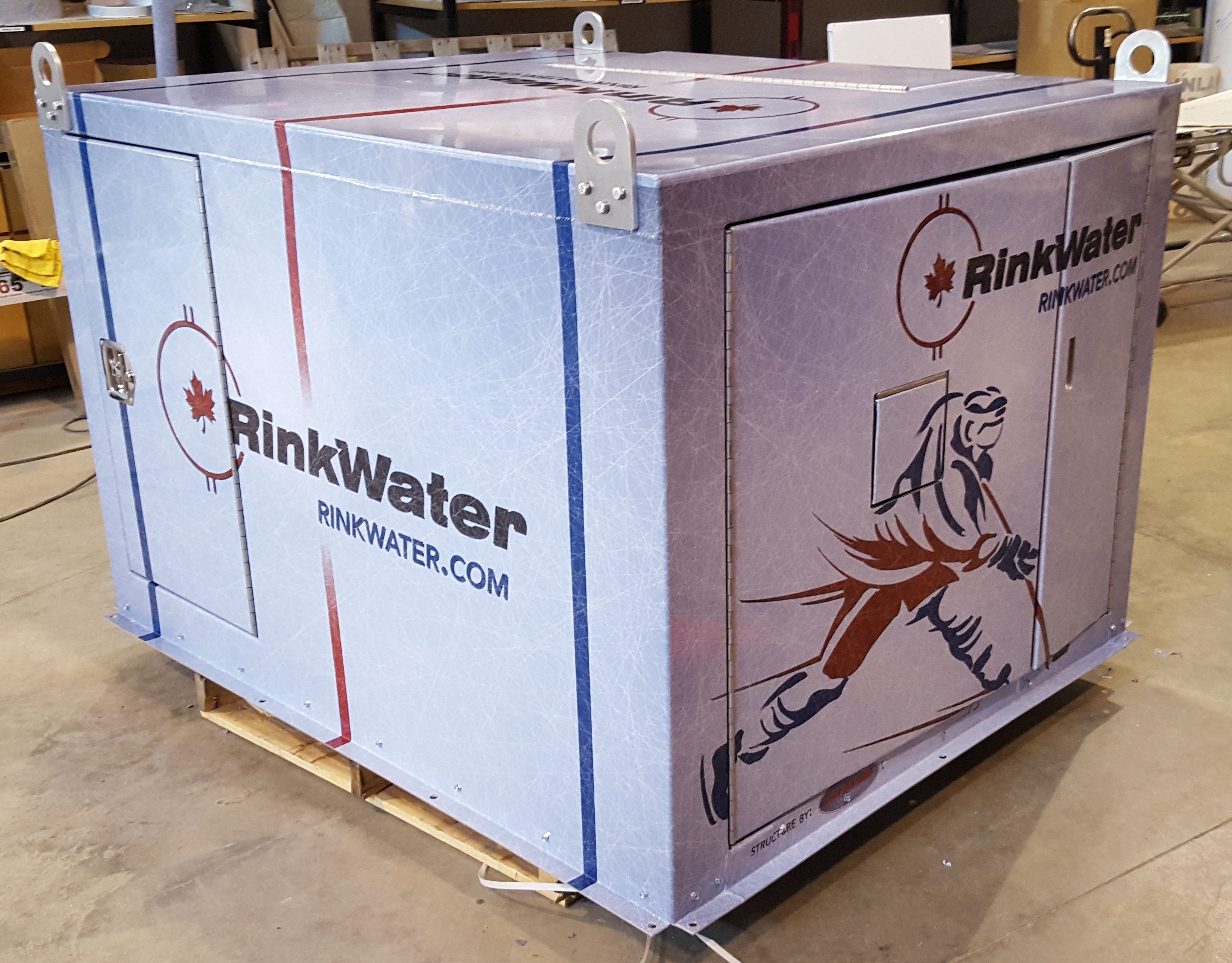 RWIV